Monthly Archives:
December 2013
Here are examples of materials we tested this month: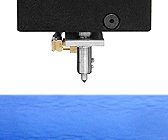 Mechanical:
• Nanoindentation of nickel coatings
• Nanoindentation compression of adhesive
• Nanoscratch of ceramic coatings
• Microindentation of seawater aged rubber
• Microscratch of anodized coatings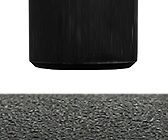 3D Non-Contact Profilometry:
• Leather roughness measurement
• Form consistency of stamped metal
• Topography consistency of woven fabric
• Texture of molded plastic surfaces
• Depth of extrusion die pits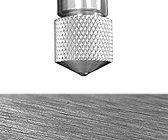 Tribology:
• Wear rate of Ti-MoS2 and WC coatings in dry, liquid and high temp conditions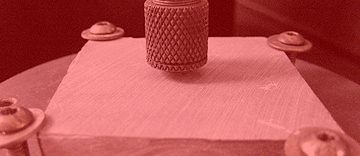 In-Situ Wear Measurement At High Temperature Using Tribometer
Wear measurement of alumina silicate ceramic is simulated at high temperature in a controlled and monitored manner using the Nanovea Tribometer. In this study, we would like to showcase the capacity of the Tribometer for in-situ monitoring the evolution of the wear process of materials at elevated temperatures.
In-Situ Wear Measurement At High Temperature Using Tribometer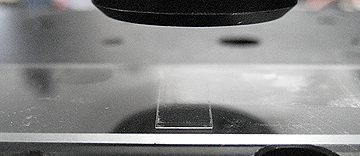 Transparent Film on Transparent Substrate Measurement
The Nanovea PS50 Profilometer is used for roughness measurement, step height thickness and optical thickness of a thin transparent film on a transparent glass substrate. Step height will be obtained by measuring an area of the film and an area where the substrate is exposed for relative height difference, while optical thickness will be measured by using the Profilometer capability of measuring through the transparent film and detecting a reflecting both from the top surface of the film and the substrate simultaneously.
Transparent Film on Transparent Substrate Measurement Using 3D Profilometry