Monthly Archives:
February 2016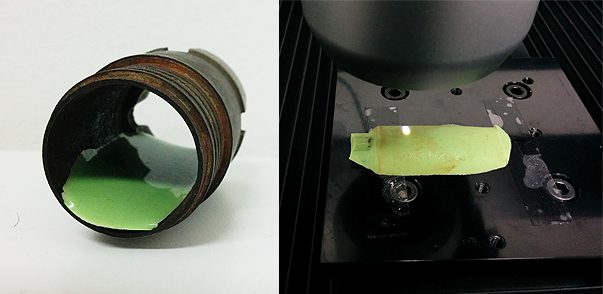 Replica Molding of Inner Pipe Corrosion
Surface finish of the metal pipe is critical for its product quality and performance. Rust progressively builds up and pits initiate and grow on the metal surface as corrosion process takes place, resulting in roughening of the pipe surface. The differential galvanic properties between metals, the ionic influences of solutions as well as the solution pH may all play roles in the pipe corrosion process, leading to corroded metal with different surface features. An accurate surface roughness and texture measurement of the corroded surface provides insight in the mechanisms involved in a specific corrosion process. Conventional profilometers have difficulty in reaching in and measuring the corroded inner pipe wall. Replica molding provides a solution by replicating the inner surface features in a non-destructive way. It can easily be applied on the inner wall of the corroded pipe and sets in 15 min. We scan the replicated surface of the replica molding to obtain the surface morphology of the inner pipe wall.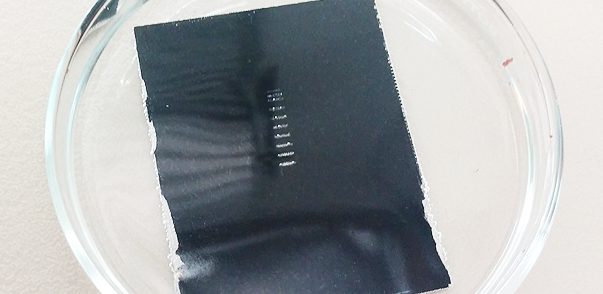 Corrosion Resistance of Coating After Scratch Testing
The corrosion resistant coatings should possess sufficient mechanical strength as they are often exposed to abrasive and erosive application environments. For example, the abrasive oil sands constantly wear away the inside of pipe, which progressively compromise the pipe's integrity and potentially result in failure. In auto industry, corrosion takes place at the location of scratches on the auto
paint, especially during freezing winter when salts are applied on road. Therefore, a quantitative and reliable tool for measuring the
influence of scratch testing on protective coatings and its corrosion resistance is in need, in order to select the most proper coating for the intended application.
Corrosion 2016 | Visit Nanovea @ Booth 447
Visit Nanovea at Corrosion 2016 booth 447. The Tribometer, equipped with the Tribocorrosion module, will be displayed on-site for live demos. For more information or to request guest passes please Contact Nanovea.
Nanovea Asia Visit 2016
Nanovea has just finished a successful seminar tour throughout Japan and is now currently meeting throughout China. We would like to thank our distributors and existing/potential clients for their time and hospitality.