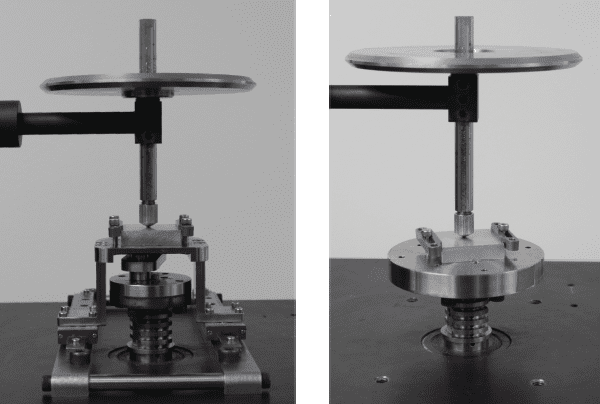 Rotative or Linear Wear & COF? (A Comprehensive Study Using the Nanovea Tribometer)
Wear is the process of removal and deformation of material on a surface as a result of mechanical action of the opposite surface1. It is influenced by a variety of factors, including unidirectional sliding, rolling, speed, temperature, and many others. The study of wear, tribology, spans many disciplines, from physics and chemistry to mechanical engineering and material science. The complex nature of wear requires isolated studies towards specific wear mechanisms or processes, such as adhesive wear, abrasive wear, surface fatigue, fretting wear and erosive wear2. However, "Industrial Wear" commonly involves multiple wear mechanisms occurring in synergy.
Linear reciprocating and Rotative (Pin on Disk) wear tests are two widely used ASTM compliant setups34for measuring sliding wear behaviors of materials. Since the wear rate value of any wear test method is often used to predict the relative ranking of material combinations, it is extremely important to conrm the repeatability of the wear rate measured using different test setups. This enables users to carefully consider the wear rate value reported in the literature, which is critical in understanding the tribological characteristics of materials.